Looking for a contract lawyer near you?
Take comfort in knowing that you can hire a specialist contract lawyer from the comfort of your own home. Prosper Law is Australia's online law firm for Australians.
We provide online legal services that are quick, commercial, and affordable. Our easy-to-access, online legal services mean you can talk to our contract lawyers wherever you are, at a time that suits you.
At Prosper Law, we value convenience and efficiency when accessing legal assistance. That's why we have made it as easy as possible for you to discuss your legal matter. We offer flexible options to accommodate your preferences and busy schedule.
Whether you prefer email correspondence, phone consultations, or video calls, our experienced lawyers are ready to give you the advice and support you need. There's no need to worry about travel arrangements or rearranging your calendar – we're here to make the process convenient for you.
Get in touch with a contract lawyer near you, call us at 1300 003 077 or send us an email at enquiry@prosperlaw.com.au to book a free initial legal consultation.
Why a Local Contract Lawyer can help from anywhere in Australia
Contract law in Australia is a fascinating mix of Common Law and Federal Law. It's a complex legal landscape where the rules and regulations may vary across States and Territories. That's why it's essential to consult a specialist contract lawyer familiar with the specifics of the different jurisdictions.
At Prosper Law, we pride ourselves on having a team of highly skilled contract lawyers who are well-versed in the nuances of contract law. Whether you're in bustling Sydney, vibrant Melbourne, sunny Brisbane, or any other city or regional area, we're here for you. Our contract lawyers can provide you with comprehensive legal advice that's tailored to your specific location anywhere in Australia.
Navigating the intricacies of contract law across the country isn't an easy feat. But our experienced team is up to the task. We stay up-to-date with the ever-changing legal landscape and can guide you through the maze of regulations. With Prosper Law's contract lawyers on your side, you can rest assured that you'll receive accurate advice and effective representation no matter where you're based.
A Contract Lawyer near you can draft, review and negotiate contracts on your behalf
It is no secret that drafting, reviewing, and negotiating legal documents can be complex and time-consuming. It requires meticulous attention to detail, a deep understanding of contract principles, and the ability to protect your interests. That's where Prosper Law's contract lawyers truly shine.
Whether you need assistance drafting a contract, a thorough contract review, or a lawyer to negotiate on your behalf, our virtual contract lawyers are here to help you through every step of the contract process.
Here are some of the types of contracts we can assist you with:
Employment contracts
Franchise contracts
Sales and Distribution agreements
Joint venture agreements
Loan agreements
Recruitment and Labour Hire agreements
Intellectual property agreements
Partnership agreements
Shareholder agreements
Sponsorship agreements
We have extensive experience handling various contract disputes and are equipped to assist you in navigating the complex legal process. You can count on our dedicated support and expert advice in the event of contractual disputes, breaches of contract or litigation.
Now, let us introduce you to some of our exceptional contract lawyers who bring extensive experience and expertise:
Farrah Motley, our Director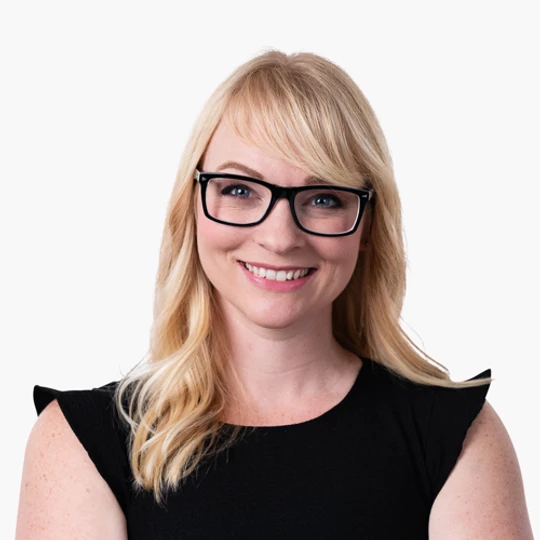 As one of our specialist contract lawyers, Farrah Motley offers a unique perspective on contract law. With her blend of commercial and law backgrounds, Farrah understands the intricate balance between commercial viability and legal soundness. Her expertise lies in handling commercial contracts that are both commercially viable and legally sound. Farrah not only understands the business implications of contract terms but also provides sound strategic advice to protect your interests. Her ability to truly listen and understand your business ensures she can tailor contract documents to your specific needs.
Courtney Lambert, our Senior Lawyer
Courtney Lambert has a "can do" attitude. She is invaluable in tackling any task. With her pragmatic approach and commercial mindset, Courtney provides practical solutions to your needs. Courtney can help you with your specific needs and give you a clear understanding of your contractual rights and responsibilities. Her attention to detail on contract terms, speed, and work quality will undoubtedly have a positive impact on your business.
At Prosper Law, we are committed to delivering professional and results-driven legal services. Our team of contract lawyers is here to provide the expertise and personalized attention that you and you deserve.
When you search 'contract lawyer near me' what you're after is convenience and experience
When finding a contract lawyer near you, striking the right balance between convenience and experience is crucial. At Prosper Law, we understand the importance of efficient and accessible legal services without compromising on expertise.
All of our methods are designed to provide you with the utmost convenience. You can easily get in touch with our experienced contract lawyers ready to assist you.
We leverage technology to streamline the process and make it as smooth as possible. But it's not just about technology – we pride ourselves on being friendly, approachable, and going above and beyond for our clients. We listen to your needs, understand your unique situation, and provide the support and advice you require. Our commitment is to ensure that your legal needs are met effectively and efficiently.
At Prosper Law, exceptional legal services and delivering positive outcomes for our clients are at the heart of everything we do. We prioritise responsiveness and work diligently within reasonable timeframes to address your legal concerns. Our approach is grounded in a personal touch, offering support and advice that is unmatched in larger law firms. We focus on you and your needs, not on ourselves.
As a fixed-fee law firm, we believe in transparency and ensuring that you clearly understand the costs involved. This means you know exactly how much you will pay for your legal matter, with no surprises along the way.
Get in touch with a contract lawyer near you, call us at 1300 003 077 or send us an email at enquiry@prosperlaw.com.au to book a free initial legal consultation.